Copa Airlines non-stop flights


The Boston Globe
Graphic Chiqui Esteban
Page Design George Patisteas
Published January 24, 2013
Software Illustrator, Photoshop


The information
The new connection Panama City-Boston with Copa airlines opens a new path for bostonians to flight to latin american locations via Panama using non-stop flights by Copa Airlines

The design
The map shows all the non-stop flights operated by Copa Airlines from Panama City, with bubbles showing the number of passenger from Boston to different locations in 2011.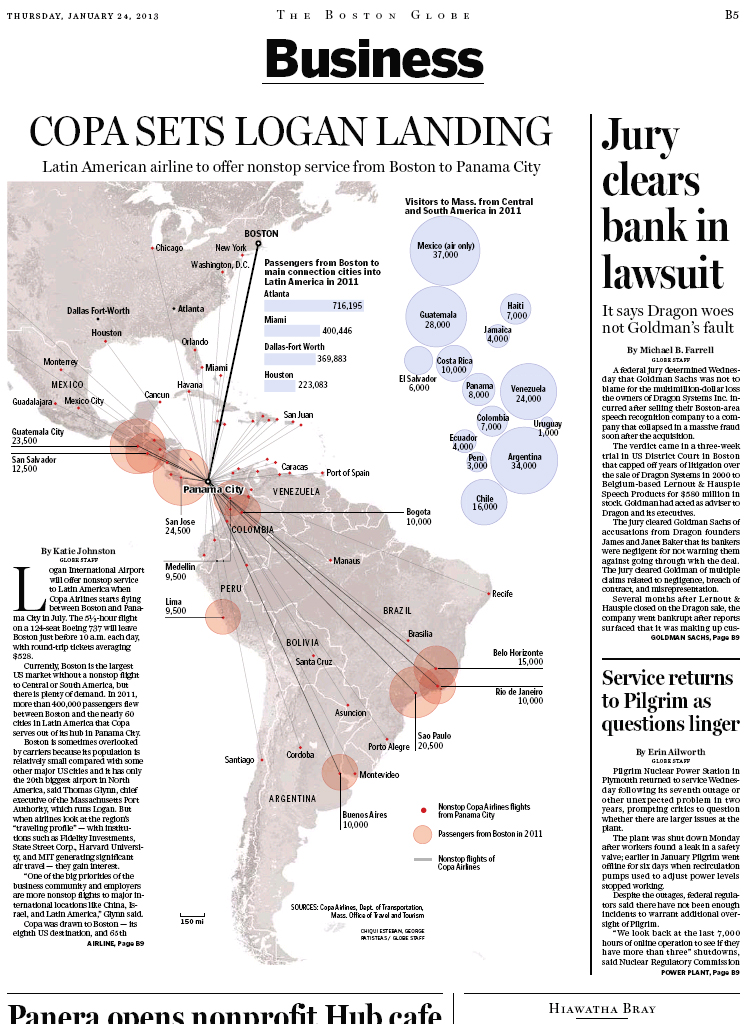 RELATED



The hypothetical process followed by Craig Venter and his team to create artificial cells from syntethic DNA.




Focused on the transplant, evolution of the face with and without makeup, sensibility and the shape of the mouth.




An explanation of the Jarvik 7, the first artificial heart. How it works, the size and the evolution of this kind of devices.